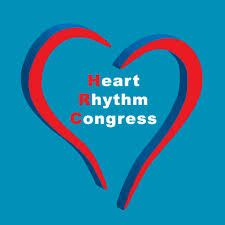 On the 5th – 7th October 2015 APC Cardiovascular attended the annual Heart Rhythm Congress. Representing the company was Stephen Law-Lyons the Managing Director, Tammerin Du Preez our new Clinical Specialist and Sales Representatives Frankie Evans and Dominika Barczak.
Tammerin Du Preez who has recently joined our team as our clinical specialist holds a wealth of knowledge in sports and exercise science having also recently researched the effect of UK exercise based cardiac rehabilitation on endothelial function in patients with coronary artery disease.
The Schiller Cardiovit CS-200 Touch was showcased by Tammerin as a new product to our portfolio within our non-invasive monitoring range. The Schiller Cardiovit CS-200 Touch is the next generation of exercise ECG systems with its unique diagnostic tool and hyper Q function which significantly improves the accuracy and effectiveness of routine exercise ECG's. Modern and ergonomic in design it can also fit in the smallest of spaces and can be easily moved from room to room.
We were also proud to exhibit the Task Force® Monitor also from our non-invasive products range; the world's first non-invasive hemodynamic monitoring system capable of recording real time beat-to-beat blood pressure, ECG and cardiac output.
We also exhibited products from our Xenolite® range; being a market leading brand of lightweight lead aprons and RadPad® which  is an innovative product providing a cheap way to reduce radiation dose exposure.